Posts for tag: tooth extraction
By Kevin L. Ragsdale, D.D.S.
April 01, 2020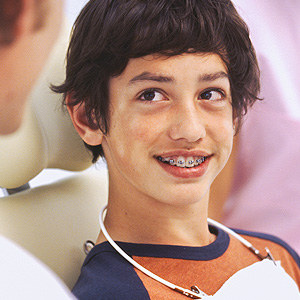 We treat most malocclusions (bad bites) with braces or clear aligners. But not all malocclusions are alike — some can require extra procedures to achieve successful results.
One such example is when incoming teeth crowd other teeth and cause them to erupt abnormally. The crowding also reduces the space needed to move the misaligned teeth to better positions. To make more room we'll often remove some of the teeth before undertaking orthodontics.
The key is to extract the right teeth. The best candidates are those whose absence will have minimal effect on both appearance and dental function. That's commonly the bicuspids, located right on the edge of the "smile zone" (the teeth most visible when we smile) between the cuspid (eye) teeth and the back molars.
Once we choose and remove the teeth our next concern is to protect the bone at the extraction site. The bone in our jaws benefits from the pressure created when we bite or chew. This stimulates new bone cells to form and replace older cells. Without it, as when we have a missing tooth, the amount of bone can diminish over time and affect the success of any future orthodontics.
To prevent this, we take care not to damage the gums and bone removing the tooth. We may also install a graft under the empty socket to encourage bone growth.
If we've removed teeth outside the smile zone, the resulting orthodontics will move teeth into the opened space. In the end, you won't even notice they're gone. Teeth lost or congenitally missing in the smile zone, though, may eventually require a replacement tooth. A dental implant is the best choice, but it should be put on hold for a younger person until their jaw has fully developed.
In the meantime, we can install a spacer or a temporary restoration to hold the empty space and prevent other teeth from drifting into it. This can be incorporated into braces or aligners, or with a removable partial denture or a temporary modified bridge.
Extracting teeth to aid orthodontics first requires a well-laid plan that could encompass several years. The end result, though, can be well worth the time and effort — better function and a new, attractive smile.
If you would like more information on the process of straightening teeth, please contact us or schedule an appointment for a consultation. You can also learn more about this topic by reading the Dear Doctor magazine article "Tooth Removal for Orthodontic Reasons."
By Kevin L. Ragsdale, D.D.S.
January 12, 2013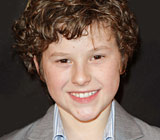 Nolan Gould of the hit TV show Modern Family has an uncommon gift for comedy, but he also has a very common orthodontic problem: too many teeth for the size of his mouth, which often results in "crowding."
"My teeth used to be pretty messed up," Nolan recently told Dear Doctor magazine in an exclusive interview. "I had two extra teeth when I was born. They hadn't come out (erupted) yet. And all the other teeth that were already there were starting to point backwards because it was getting so crowded in my mouth. They had to remove those two (extra) teeth," he said.
Although being born with extra teeth is somewhat unusual, needing to have teeth extracted for orthodontic reasons is not. In fact, orthodontic treatment often involves removing teeth to relieve crowding. It makes sense when you think about it: When there are too many teeth for the size of the dental arches (upper and/or lower jaws) or the teeth are larger in size than the dental arch can accommodate, there may not be enough space to align them properly. The necessary space can be created by removing teeth.
The teeth most frequently extracted for orthodontic reasons are the first bicuspid teeth. These are the ones right between the cuspid, or eyeteeth (under the eyes) and the molars (biggest back teeth). Once there is enough space, the orthodontist can choose from a variety of orthodontic appliances to align the teeth, depending on the specific needs of the individual.
In Nolan's case, it was the extra two teeth he was born with that were removed. Afterwards, the young actor's orthodontist was able to shift Nolan's remaining teeth into proper alignment using orthodontic appliances called Crozats. Made of metal wires, Crozats go around the back teeth and behind the front teeth, making them virtually invisible.
"You can remove them, which is really good for acting, especially because you can't see them," Nolan explained. "I can wear them 24/7 and nobody will ever notice."
Nolan's orthodontic appliances may not be noticeable, but his fabulous smile certainly is!
If you would like to learn more about improving tooth alignment with orthodontics, please contact us today to schedule an appointment for a consultation. If you would like to read Dear Doctor's entire interview with Nolan Gould, please see "Nolan Gould." Dear Doctor also has more on "Tooth Removal for Orthodontic Reasons."