Posts for tag: sedation dentistry
By Kevin L. Ragsdale, D.D.S.
July 22, 2015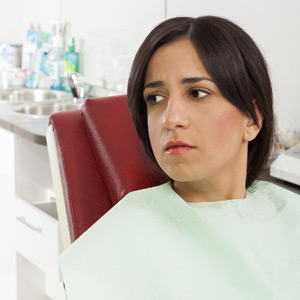 We always look forward to seeing our patients, but not all of you look forward to seeing us! If you're one of them, don't worry — we don't take it personally. Dental anxiety prevents many people from seeking the care they require to restore or maintain a healthy smile.
But if dental problems are allowed to progress, they can affect not only the beauty of your smile and health of your mouth, but your overall wellness, too. Infection can travel from the mouth to other areas of the body, and dental disease exacerbates chronic health conditions like heart disease or diabetes.
Overcoming Apprehension
Fear should never be an obstacle (in the immortal words of President Franklin Roosevelt, "…the only thing we have to fear is fear itself…"). And fortunately there are some safe options for those of us who can't get past our anxiety when it comes to dental care:
Oral Sedation. A sedative medication can be prescribed that you take by mouth approximately an hour before your dental visit to minimize anxiety and promote relaxation.
Intravenous (IV; "intra" – inside, "venous" – vein) Sedation. If oral sedation isn't entirely effective in facilitating treatment, then a medication combining a sedative for relaxation and a pain-blocking anesthetic can be delivered through or small needle or catheter that is gently inserted into a vein. This is referred to as "conscious sedation" because you are in a semi-awake state during which you are able to respond to verbal direction. It takes effect quickly, and you can come out of it quickly. However, you may not remember much about your procedure. It is very different from general anesthesia during which you are completely unconscious.
Safety First
Dentists who offer IV sedation receive extensive training after which we must pass an exam and apply for a special permit that we maintain through continuing education. We carefully screen patients for eligibility and monitor you throughout so you can rest easy before, during, and after your procedure.
If you would like more information about sedation in dental care, please contact us or schedule an appointment for a consultation. You can also learn more about the subject by reading the Dear Doctor magazine article "Oral Sedation Dentistry."
By Kevin L. Ragsdale, D.D.S.
April 02, 2014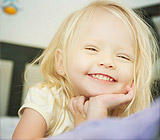 When it comes to dental procedures, not everybody has the same comfort level; what's easily tolerated by some can be a major source of anxiety and stress for others. In fact, by some estimates perhaps 10 to 15 percent of Americans avoid visiting the dentist entirely because of the fear factor — and this applies to kids as well as adults. So what should you do if your child needs dental work but is seriously scared of the chair? Here are the top five reasons for considering conscious sedation to relieve your child's dental anxiety.
It allows dentists to treat children and teens who would otherwise be too fearful to come in. This can be especially useful when invasive treatments like root canals or extractions are needed. When problems are treated at an early stage, it's often possible to prevent more extensive work from being required later; this can reduce the overall cost of treatment — and also help to preserve the natural teeth!
Dentists who use pediatric conscious sedation are specially qualified to do so. Advanced training and continuing education are part of the qualification process. In addition, emergency life support equipment is kept on hand, and practitioners are familiar with its use.
The medications used are safe and effective. New, fast-acting drugs get the job done and then leave the body quickly. They are commonly administered by mouth (orally), so there is no need to fear the needle. While any type of sedation comes with a slight risk, minimal conscious sedation is a lower-risk alternative to deeper levels of sedation, or general anesthesia.
A designated staff member monitors your child at all times. Vital signs such as heart rate, blood oxygen level, respiration rate, blood pressure and temperature are constantly under observation. This helps ensure that the level of sedation remains effective, yet safe.
It can form a foundation for stress-free dental treatment in the years to come. No one wants to put their child through a terrifying experience — especially when the fearful memories could prevent them from getting necessary treatment in the future. With conscious sedation, that's not an issue. In fact, with many of the medications currently in use, your child may not even remember the procedure when it's over.
Dental anxiety can be a serious problem — but it's good to know there are ways to control it. If you would like more information, call our office to arrange a consultation. You can learn more in the Dear Doctor magazine article "Sedation Dentistry for Kids."