Posts for: September, 2014
By Kevin L. Ragsdale, D.D.S.
September 23, 2014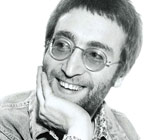 Lots of people collect Beatles memorabilia, but one Canadian dentist took this hobby to new heights recently when he paid $31,200 for John Lennon's molar at auction. According to published reports, Lennon had given the extracted tooth to his housekeeper as a souvenir in the 1960s after coming home from the dentist's office. The molar was discolored and had a cavity, according to the dentist who purchased it after the housekeeper's family put it up for bids. "For the cavity to be this large he probably wasn't seeing a dentist that regularly," the dentist said. His brushing and flossing routine may not have been that conscientious either!
For healthy teeth, it's important to have a good daily oral hygiene routine at home and regular professional cleanings here at the office. Our hygienist will scale your teeth to remove hard deposits (tartar), and polish them to remove stains for a wonderful, extra-clean feeling.
Dental hygienists are trained to do lots of other things to promote your oral health besides cleaning your teeth. They can check the skin in and around your mouth looking for any suspicious bumps, sores, etc., that may need further evaluation. They will also evaluate your periodontal health ("peri" – around; "odont" – tooth), checking for signs of gum inflammation and bleeding (gingivitis). And they monitor teeth for signs of decay, which is actually the world's most widespread disease.
Cavities, or dental caries as it is also known, are the most notable consequences of tooth decay. Left untreated, caries can lead to pain and tooth loss. John Lennon's dentist must have believed there was nothing more to be done for the badly decayed molar that later went on to fetch such a high price.
Unless you're a rock star, your teeth are worth a lot more in a healthy and functioning state — inside your mouth! So if it's been a while since your last appointment, please come in and see us. Remember: Good dental health is priceless.
If you would like more information on tooth decay, please contact us or schedule an appointment for a consultation. You can also learn more by reading the Dear Doctor magazine article, "Tooth Decay." Dear Doctor also has more on the "Dental Hygiene Visit."
By Kevin L. Ragsdale, D.D.S.
September 08, 2014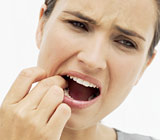 We now have amazing therapies to replace lost teeth with life-like replicas that look and perform like real teeth. But for oral health in general it's still better to save a natural tooth if we can.
That's the main purpose of a root canal treatment — to rescue a tooth whose pulp (an area of tissue and nerve bundles inside the tooth) has died from trauma or ravaged by a bacterial infection that continues to progress up into the bone via the root canals. By accessing the pulp through a small opening in the top of the tooth we remove the dead and infected pulp tissue, thoroughly disinfect the empty pulp chamber and root canals, and then fill them with a special filling. We then seal the opening (and later install a permanent crown) to prevent future fracture of the tooth and re-infection.
So, how can you know your tooth is in danger? Your first indication may be an intense tooth pain that comes on quickly. This pain is emanating from the nerves in the pulp as the tissue begins to die. Once the nerves have died, they will no longer transmit pain signals: hence the pain will subside rather quickly in about two or three days.
So it is important to understand that the absence of pain doesn't mean the infection has subsided — quite the contrary, it's still present and active, making its way along the root canals of the tooth. At this point you may begin to notice a secondary pain when you bite down on the tooth. This is originating from other nerves located around the periodontal ligament (the main tissue that helps hold teeth in place with the bone) as the tissues become inflamed from the infection. You may also develop an abscess, an area in the gum tissue where infectious pus may collect. Depending on its location, the abscess can be acutely painful or "silent," meaning you may not feel any pain at all. The infection is still there, though, and the tooth is still in danger.
If you encounter any of the pain symptoms just described, you should visit us for an examination as soon as possible. If the cause indicates the need for a root canal treatment time is of the essence — the longer we delay, the greater the risk of ultimate tooth loss.
If you would like more information on root canal treatments, please contact us or schedule an appointment for a consultation. You can also learn more about this topic by reading the Dear Doctor magazine article "Signs and Symptoms of a Future Root Canal."