Posts for: April, 2014
By Kevin L. Ragsdale, D.D.S.
April 17, 2014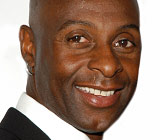 Athletic activity can boost your health, but many sports also carry some risk — especially to the teeth. This is something NFL wide receiver Jerry Rice well knows.
"Football can be brutal — injuries, including those to the face and mouth, are a common risk for any player," Rice noted in an interview with Dear Doctor magazine. In fact, Rice himself chipped a couple of teeth, which were repaired with crowns. "There wasn't a lot of focus on protecting your teeth in high school," Rice recalled.
You don't have to be a legend of the NFL to benefit from the type of high-quality mouthguard a dentist can make for you or your child. Consider that:
An athlete is 60 times more likely to suffer harm to the teeth when not wearing a mouthguard.
Mouthguards prevent an estimated 200,000 or more injuries each year.
Sports-related dental injuries account for more than 600,000 emergency room visits annually.
Each knocked-out tooth that is not properly preserved or replanted can cause lifetime dental costs of $10,000 to $20,000.
You and/or your child should wear a mouthguard if you participate in sports involving a ball, stick, puck, or physical contact with another player. Mouthguards should be used for practice as well as actual games.
It's also important to be aware that all mouthguards are not created equal. To get the highest level of protection and comfort, you'll want to have one custom-fitted and professionally made. This will involve a visit to our office so that we can make a precise model of your teeth that is used to create a custom guard. A properly fitted mouthguard is protective, comfortable, resilient, tear-resistant, odorless, tasteless and not bulky. It has excellent retention, fit, and sufficient thickness in critical areas.
If you are concerned about dental injuries or interested in learning more about mouthguards, please contact us today to schedule an appointment for a consultation. If you would like to read Dear Doctor's entire interview with Jerry Rice, please see "Jerry Rice." Dear Doctor also has more on "Athletic Mouthguards." and "An Introduction to Sports Injuries & Dentistry."
By Kevin L. Ragsdale, D.D.S.
April 02, 2014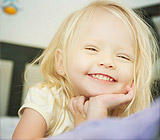 When it comes to dental procedures, not everybody has the same comfort level; what's easily tolerated by some can be a major source of anxiety and stress for others. In fact, by some estimates perhaps 10 to 15 percent of Americans avoid visiting the dentist entirely because of the fear factor — and this applies to kids as well as adults. So what should you do if your child needs dental work but is seriously scared of the chair? Here are the top five reasons for considering conscious sedation to relieve your child's dental anxiety.
It allows dentists to treat children and teens who would otherwise be too fearful to come in. This can be especially useful when invasive treatments like root canals or extractions are needed. When problems are treated at an early stage, it's often possible to prevent more extensive work from being required later; this can reduce the overall cost of treatment — and also help to preserve the natural teeth!
Dentists who use pediatric conscious sedation are specially qualified to do so. Advanced training and continuing education are part of the qualification process. In addition, emergency life support equipment is kept on hand, and practitioners are familiar with its use.
The medications used are safe and effective. New, fast-acting drugs get the job done and then leave the body quickly. They are commonly administered by mouth (orally), so there is no need to fear the needle. While any type of sedation comes with a slight risk, minimal conscious sedation is a lower-risk alternative to deeper levels of sedation, or general anesthesia.
A designated staff member monitors your child at all times. Vital signs such as heart rate, blood oxygen level, respiration rate, blood pressure and temperature are constantly under observation. This helps ensure that the level of sedation remains effective, yet safe.
It can form a foundation for stress-free dental treatment in the years to come. No one wants to put their child through a terrifying experience — especially when the fearful memories could prevent them from getting necessary treatment in the future. With conscious sedation, that's not an issue. In fact, with many of the medications currently in use, your child may not even remember the procedure when it's over.
Dental anxiety can be a serious problem — but it's good to know there are ways to control it. If you would like more information, call our office to arrange a consultation. You can learn more in the Dear Doctor magazine article "Sedation Dentistry for Kids."