Posts for: September, 2013
By Kevin L. Ragsdale, D.D.S.
September 23, 2013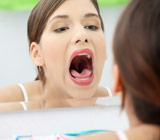 You have a toothache… or do you? That's not a facetious question — sometimes it's difficult to determine if it's your tooth that hurts, your gums or both. It's even difficult at times to pinpoint which tooth may be hurting.
This is because the pain can originate from a variety of causes. Determining the cause is the first step to not only alleviating the pain, but also treating the underlying condition. Those causes generally follow one of two paths: either the problem originates within a tooth and spreads to the gums and other tissue, or it begins with infected gum tissues and can spread to the teeth.
We refer to the first path as endodontic, meaning it originates from within a tooth. Most likely the tooth has decayed (also referred to as a cavity), which if untreated can progress, allowing bacteria to infect the tooth pulp (living tissue inside the tooth that contains nerve fibers). Pain results as the nerves become inflamed and sensitive, though often varying in quality (sharp or dull) or frequency (constant or intermittent); outside stimuli, like temperature or pressure, may also trigger pain.
Although likely originating with one tooth, it may be difficult to pinpoint which one is actually causing it; you might even feel pain in your sinus cavity radiating upward from the tooth. An untreated infection will continue to spread to surrounding soft tissue, or result in a painful abscess, an infected pocket of bacteria between the tooth and gums.
The other path is periodontal, meaning the infection originates in the gum tissues. A thin layer of dental plaque known as biofilm develops and sticks to teeth at the gum line, which can lead to infection of the gum tissue, which then becomes inflamed and painfully sensitive. The untreated infection can then progress along the tooth and invade the pulp through the accessory root canals.
Knowing the source of an ache will determine the best course of treatment, whether a root canal, root planing, or a combination of these or other procedures. It's also the best, most efficient way to relieve you of that unpleasant mouth pain.
If you would like more information on the various causes of tooth pain, please contact us or schedule an appointment for a consultation. You can also learn more about this topic by reading the Dear Doctor magazine article "Confusing Tooth Pain."
By Kevin L. Ragsdale, D.D.S.
September 13, 2013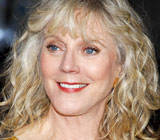 After her husband, producer Bruce Paltrow, succumbed to oral cancer in 2002, actress Blythe Danner made it her mission to help save other families from the heartache she and her children (Jake and Gwyneth Paltrow) suffered with his loss. Now active with the Oral Cancer Foundation, Blythe uses her fame to bring awareness to the disease, which she says she and her family knew very little about before Bruce received his diagnosis.
In an interview with People magazine, Blythe said she believes her husband's cancer could have been detected earlier if the family had been alert to the symptoms.
"For months I had noticed Bruce's voice was hoarse," she said. "I started asking him to see a doctor. But he kept saying, 'No, no, no, I'm fine.' "
When a lump became visible in his neck, he did go to the doctor and found he had a tumor in his throat. The cancer eventually spread to his lymph nodes. Compounding Blythe's sadness is the feeling that she might have been able to do something to prevent her husband's death.
"I feel tremendously guilty," she told the magazine, noting that she wishes she had simply insisted her husband get himself checked out. "Education and early detection are so important," she said of her campaign to raise awareness. "That's why I'm doing this."
Though Bruce Paltrow was a smoker, it's important to note that young, non-smokers comprise the fastest-growing segment of the population being diagnosed with the disease. That's because a sexually transmitted virus known as HPV16 is now a major cause of oral cancer.
Oral cancer screenings are yet another good reason to make regular semi-annual visits to the dentist. We have the training to notice oral abnormalities, and to monitor and/or biopsy any suspicious lesions. At your oral cancer screening, we will feel your neck for lumps and inspect your lips and all inside surfaces of the mouth, including the back of your throat.
Of course, if you or a loved one experience persistent hoarseness, white or red patches or other changes in your mouth or tongue that don't go away in a few weeks, please don't hesitate to come in and see us.
If you have any concerns about oral cancer, please contact us or schedule an appointment for a consultation. You can learn more about the disease in the Dear Doctor magazine article "Oral Cancer."