Posts for: August, 2013
By Kevin L. Ragsdale, D.D.S.
August 29, 2013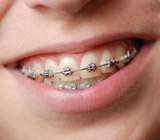 A beautiful smile has been proven to enhance your confidence and self-esteem. However, not everyone was born with the perfect smile. If you have an overbite, crowding of the teeth, too much space in between your teeth or missing teeth, then you may be a candidate for orthodontic treatment. With orthodontic treatments, teeth are moved into proper alignment by placing continuous, gentle forces in a carefully controlled direction with an orthodontic appliance.
Here are a few things you should know about malocclusions (bad bites) and orthodontics:
Causes. In many cases, bad bites are simply inherited. Malocclusions can also be caused by skeletal growth problems, and in these cases, early intervention with orthodontics can make a big difference. Acquired bite problems can be caused by trauma, thumb sucking and any premature loss of teeth.
Options. Nowadays, there are many different options available for those that require orthodontic treatment. In addition to traditional braces, which are applied to the front of the teeth, there are now braces that can be attached to the back of your teeth. Another popular option is clear orthodontic aligners, an alternative system to traditional braces that use a sequence of clear, removable and custom-fitted trays to gradually straighten your teeth.
Age. The American Association of Orthodontists recommends that children should be evaluated for orthodontic problems no later than age seven, as early detection and action helps to avoid more difficult treatment later in life. One out of every five orthodontic patients today is an adult, so remember that it is never too late.
Time. While treatment time will vary, you can expect it to range from one to three years, depending on the severity of the problem. However minor tooth movement may take as little as six months.
Maintenance. Remember that once your treatment has concluded, the work is not done. We will often recommend that you wear a retainer for a prescribed period of time to maintain your new, straight smile.
If you would like more information about orthodontics, please contact us or schedule an appointment for a consultation. You can also learn more by reading the Dear Doctor magazine article "The Magic of Orthodontics."
By Kevin L. Ragsdale, D.D.S.
August 14, 2013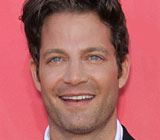 When it comes to dental health, you might say celebrity interior designer and television host Nate Berkus is lucky: Unlike many TV personalities, he didn't need cosmetic dental work to achieve — or maintain — his superstar smile. How did he manage that? Nate credits the preventive dental treatments he received as a youngster.
"I'm grateful for having been given fluoride treatments and sealants as a child. Healthy habits should start at a young age," he told an interviewer from Dear Doctor magazine. We couldn't have said it better — but let's take a moment and examine exactly what these treatments do.
Fluoride treatment — that is, the topical (surface) application of a concentrated fluoride gel to a child's teeth — is a procedure that's often recommended by pediatric dentists. Although tooth enamel is among the hardest substances in nature, fluoride has been shown to make it more resistant to tooth decay. And that means fewer cavities! Studies show that even if you brush regularly and live in an area with fluoridated water, your child could still benefit from the powerful protection of fluoride treatments given at the dental office.
Another potent defense against cavities is dental sealants. Despite your child's best efforts with the toothbrush, it's still possible for decay bacteria to remain in the "pits and fissures" of the teethâ??those areas of the molars, for example, which have tiny serrated ridges and valleys where it's easy for bacteria to grow. Dental sealants fill in and protect vulnerable areas from bacterial attack, greatly decreasing the risk that future dental treatment will be required.
Why not take a tip from our favorite celebrity interior designer, and ask about cavity-preventing treatments for your children's teeth? If you would like more information about fluoride treatments or dental sealants, please contact us for a consultation. You can learn more in the Dear Doctor magazine articles "Topical Fluoride" and "Sealants for Children."